EMERGING, PRE-PROFESSIONAL, PROFESSIONAL DANCERS:
Alvin creates an intimate and safe learning environment for students to dive into an honest movement research IN CONTEMPORARY DANCE.
GROUPS CLASSES ARE OFFERED TO DANCE STUDIOS, CONVENTIONS, WORKSHOPS AND SUMMER INTENSIVES,

CLICK HERE FOR MORE INFO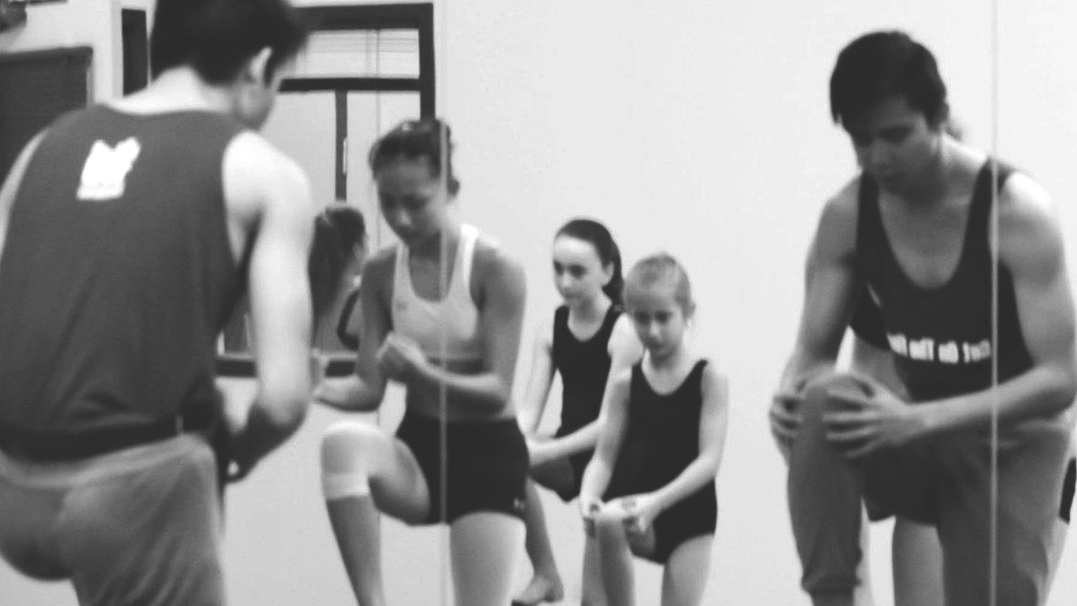 alvin OFFERs ONE-ON-one private coaching sessions to students who are interested in cultivating their dance vocabulary & discover their artistic potential.
the sessions aim to help students support their goals & performance quality.
 
ALVIN & COLLABORATORS INVITE YOU TO A DAY LONG MOVEMENT LABORATORY SESSION WHERE STUDENTS DIVE INTO CONTEMPORARY CONCEPTS IN AN INTIMATE & PROFESSIONAL ENVIRONMENT.
The session aims to break habits, discover new tools for composition and choreography.

CLICK HERE FOR MORE INFO
CREATION PROCESS WITH ALVIN (AGES 12-18):
ALVIN OFFERS 6-8 hours of movement exploration to compose artistic material for performances, COMPETITIONS OR AUDITIONS.
PRE-PROFESSIONAL (AGES 14-19):
PRE-PROFESSIONAL PERFORMANCE OPPORTUNITY PROGRAM FOR STUDENTS INTERESTED IN DIVING INTO FULL-LENGTH SHOW CREATION PROCESS WITH ALVIN COLLANTES.
CATEGORY: DANCE THEATRE SHOWCASED AT TORONTO FRINGE FESTIVAL (Toronto, ON)
CREATIVE CONCEPT, DIRECTION & choreography: Alvin Collantes & HAYLEY PAONE
LOCATION: FACTORY THEATRE
Toronto, ON
RUNNING TIME: 55 mins (NO INTERMISSION)
life. my mind. the weight of it. (2016)
CATEGORY: CONTEMPORARY DANCE WORK (TORONTO, ON)
CHOREOGRAPHY & PERFORMANCE: ALVIN COLLANTES
STAGE MANGER: MARICRIS RIVERA
BASED ON MATT HAIG's "REASONS TO STAY ALIVE"
RUNNING TIME: 16 mins
CATEGORY: SITE-SPECIFIC IMMERSIVE THEATRE EXPERIENCE AT SMALL ARMS BUILDING (MISSISSAUGA, ON)
Creative Concept, Direction/Choreography: Colleen Snell
Set & Costume: Noelle Hamlyn
Lighting: Joe Pagnan
Dramaturge: Daniel Levinson (Rapier Wit, FDC)
Rigging: Simon Fon
Performers & Collaborators: Alvin Collantes, Damian Norman, JT Papandreos, Mayumi Lashbrook, Kristen Carcone, Colleen Snell, Philippe Poirier, Ofilio Sinbadinho, Maddy Wright, Thomas Colford
Fiddler Hayley Ryerson
Additional music by Ben McCarroll Butler, James Bayford and band


Supported by: Ontario Arts Council, Canada Council for the Arts
CATEGORY: SITE-SPECIFIC IMMERSIVE THEATRE EXPERIENCE AT CASA LOMA (TORONTO, ON)
ARTISTIC DIRECTION: HIT & RUN PRODUCTIONS
PRODUCED BY: LIBERTY ENTERTAINMENT GROUP
ROLE: GOBLIN